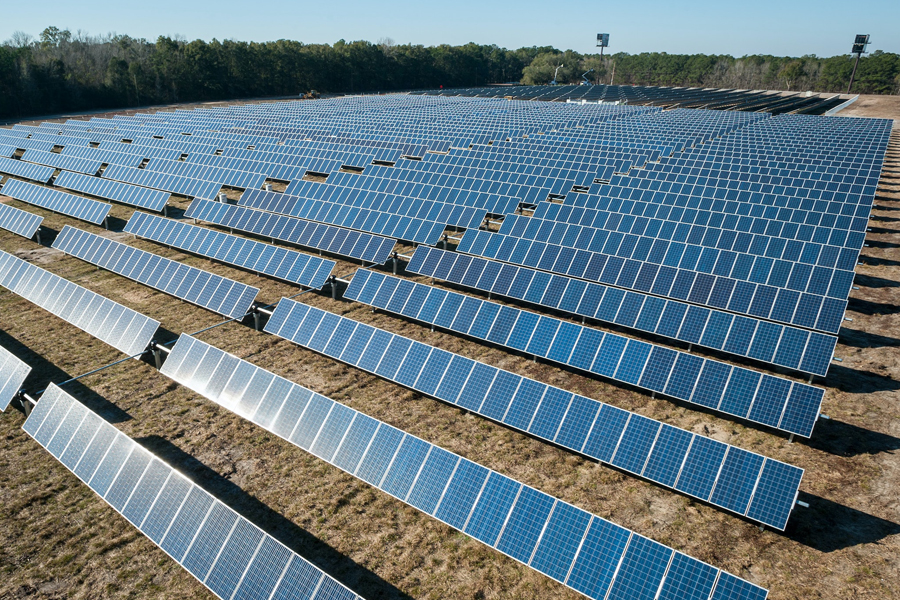 Greater Baltimore Committee article on alternative energy ahead of GBC's 2008 Business Outlook Conference
Solar power is a clean, renewable energy that is an effective supplement for existing power sources and ideal for harnessing electricity in remote locations, according to its advocates.
Solar energy, or photovoltaics, is an abundant renewable resource that produces no pollutants or greenhouse gas emissions. According to the United States Environmental Protection Agency, using solar power to supply a million homes with energy would reduce CO2 emissions by 4.3 million tons per year – the equivalent of removing 850,000 cars from the road.
Solar power is an excellent energy source to provide remote locations with power, according to the Solar Electric Power Association (SEPA). The technology is highly reliable, requires little maintenance, and is more cost effective than laying the required high voltage wires for fossil fuel power plants.
Photovoltaics are also a smart solution for small or intermittent electricity needs. Many areas in the U.S. have already invested in solar energy to pump water, power communications equipment or highway construction signs, and a myriad of other small electrical uses that traditional power grids are unable to reach, SEPA says.
In a residential and small business environment, solar power can help reduce electricity costs. The power created by solar panels offsets utility-supplied energy consumption, and in instances when the system generates more electricity than being consumed, homes and businesses can accrue credit from utility companies.
The increased use of solar energy as a supplement for existing power has provoked construction manufacturers to begin developing roofs, canopies and windows with photovoltaic technology to help ease the integration of solar power in homes and office building, SEPA reports.
The government is also increasing its support for solar energy. With the Energy Policy Act of 2005, homeowners and businesses who install solar energy systems will receive a tax credit worth 30 percent of the system cost (homeowner tax credit is capped at $2,000). Maryland currently offers grants that cover 20 percent of solar power system costs. The grants are available to residents, businesses, and local governments.
Solar power is not limited to individual applications. Large-scale solar thermal technology, known as concentrating solar power (CSP), converts the sun's energy into high-temperature heat which is then channeled to an on-site power plant and used to make electricity through heat-conversion. Solar thermal plants are capable of generating more than 300 megawatts of electricity.
Other technological advances in solar energy include replacing silicon – the material used to absorb sunlight and convert it into electricity – with a thin film of copper, indium, gallium and selenium (CIGS), which would reduce material costs. With newer technologies on the horizon, engineers expect solar energy to be price-competitive with fossil fuels within 20 years.
However, despite advancements in research and technology, costs today remain significantly higher than other existing power sources, say opponents of solar energy. According to experts, solar power costs 25 to 50 cents per kilowatt-hour – as much as five times more than conventional fossil fuel-based electricity. Current average U.S. residential power prices are less than 10 cents per kilowatt-hour.
For more information about solar power and its applications, visit the Solar Electric Power Association's website.